Skip to Content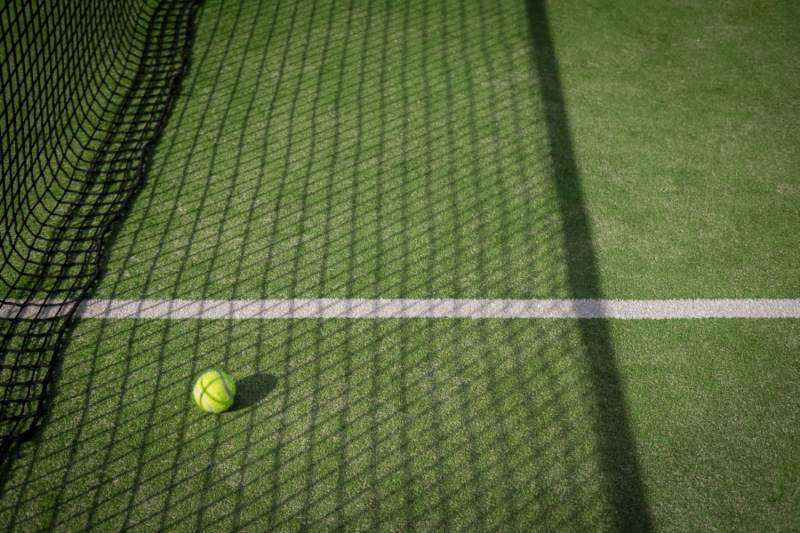 Surfacing backyard courts with artificial turf is a popular choice form any homeowner looking to create a low maintenance, versatile, and aesthetically pleasing outdoor space. Artificial turf offers a range of benefits that make it an ideal surface for backyard courts, whether for basketball, volleyball, tennis, or other recreational activities.
Low Maintenance – With natural grass, you have to mow, water, fertilize, and treat with pesticides to keep it looking good. Artificial turf, on the other hand, needs little maintenance. It doesn't need watering or mowing, and it doesn't attract pests like insects or rodents. This means more time for you to enjoy your backyard court.
Consistent Playing Surface – The even and level nature of artificial turf ensures predictable ball bounces, making it ideal for sports like tennis or basketball that require precise movements and quick reactions. In addition, artificial turf offers excellent traction, reducing the risk of slips and falls during play.
Comfort – Artificial grass courts reduce the impact on tendons and joints. Unlike natural grass, it doesn't develop divots that could cause missteps or injuries.
Eco-friendly – Artificial turf is eco-friendly. By eliminating the need for constant watering and chemical treatments, you'll conserve water and reduce your environmental footprint. Additionally, artificial turf doesn't require any chemical treatments like fertilizers or pesticides, making it safer for children and pets.
Improved Aesthetics– Artificial turf can enhance the overall appearance of your  backyard, providing a vibrant, green look all year round, regardless of weather conditions. It transforms the space, giving it a well-manicured and professional appearance that will impress both family and friends. In addition, adding artificial turf can increase the value of your property
Conclusion
Surfacing backyards with artificial grass offers numerous advantages. Its durability, low maintenance requirement, consistent playing surface, and aesthetic appeal make it an excellent choice for your backyard courts.
With over 20 years of experience, Las Vegas Artificial Lawns is the trusted artificial grass installer in the Las Vegas, North Las Vegas, Spring Valley, Paradise, and Henderson areas. Using the latest in technological advances, our expert team ensures a seamless process by assisting customers in selecting and installing the right system for their specific needs. Whether you are just in the process of planning or are ready to install a new lawn right away, the professionals here at Las Vegas Artificial Lawns want to help you create a luxurious new landscaped oasis!
If you'd like more information about the products and services we offer, contact us via our website, or give us a call us for a free design consultation at  702-389-7276.