Skip to Content
Las Vegas Artificial Lawns Has the Most Durable Products
Artificial Turf Products for Homes and Businesses
Las Vegas Artificial Lawns features state-of-the-art synthetic turf products—the most advanced on the market. We supply and install the finest artificial surfaces to contractors, businesses, and homeowners across the Las Vegas area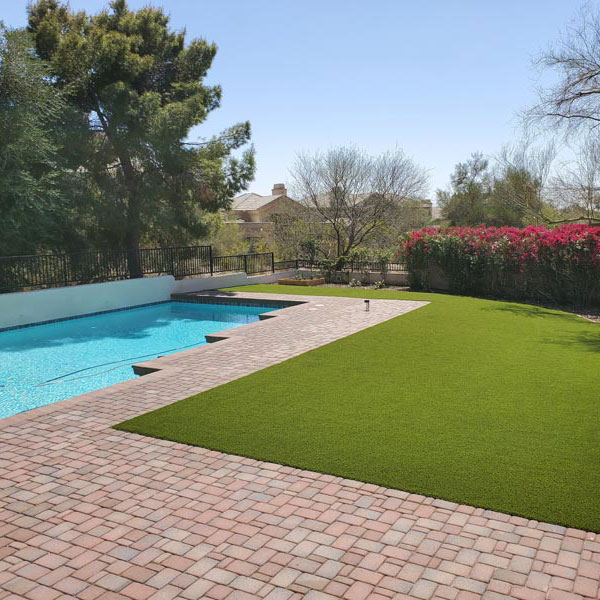 Our Product Line Has Several Unique Features
There are a number of features that make our product line superior to our competitors:
We offer a specially engineered turf with a three-dimensional cross section, making it the most similar to natural structure of a real grass lawn. There is no other turf that looks more like the real thing.
Our products include a "delustering" compound that reduces the reflective sheen of the artificial turf, making it look even more like real grass.
Compared to the artificial grass products offered by other companies, our products have 40% more fibers, further adding to the natural grass look and feel.
We use the latest in heat-reduction technology which keeps our turf cooler than the products that other companies use.
We use a sustainable soy-based polyurethane coating instead of the petroleum-based chemicals used by our competitors.
We even add an antimicrobial compound to the backing to reduce odors from pets.
We Offer Coronado Products
The Coronado product line is our most popular, and made of durable PE fibers. It comes in four different types, with three colors of fibers to provide a lush look of real grass.
We Offer Oceanside Products
The Oceanside product line is made of polyethylene, and is slightly less dense than the Coronado products. The Oceanside products have a two-tone green that is a little lighter in color, and has the look of natural grass.
We Offer Pacifica Products
The Pacifica product line is made of polyethylene, like the Oceanside products, but has a slightly darker two-tone green than the Oceanside turf.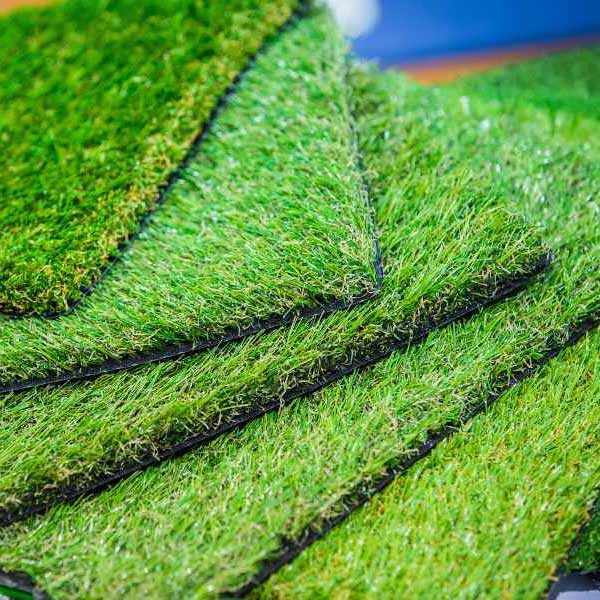 Heat Resistant Nylon Turf
The Coronado product line is made with nylon, the strongest and most heat resistant type of artificial turf. Nylon has come a long way over the years, and has a much more realistic look and feel than the nylon turf from the past. It still has the look and feel of the polyethylene turf, but is even more tolerant of high heat situations. Nylon turf is perfect for rooftop applications, and for lawns next to highly reflective windows.
We Offer Extremely Durable Putting Green and Golf Products
Most of our golf turf products are made with nylon, which gives us the most resilient yet durable artificial grass—perfect for a surface used for golf. Artificial turf used for the greens has short and very dense fibers, while turf with longer fibers is used for fringe and tee line areas.
Contact Us Today for a Free Design Consultation!
Even if you are just in the planning stages for your new lawn or golf area, please give us a call today for a free estimate and a free design consultation. You can also contact us using our online form. We've been in business since 2003, and have the most experienced designers and installers in Nevada. Let the professionals here at Las Vegas Artificial Lawns help you create the perfect landscape and golfing space for you and your family!
Schedule a Free Design Consultation Today