Skip to Content
Las Vegas Artificial Lawns Installs Turf for Every Need
There Are Many Benefits To Artificial Turf
Who doesn't want a lush green lawn that is the envy of your friends and neighbors? Then again, who wants to water a lawn in the desert climate of Las Vegas, Nevada? Who wants to mow the grass? Who wants to constantly apply fertilizer, and try to control the weeds? Las Vegas Artificial Lawns has the solution—a luxurious artificial lawn that requires no water, no mowing, no weeding, and no fertilizers. Now you can have the most beautiful lawn in the neighborhood without all the headaches!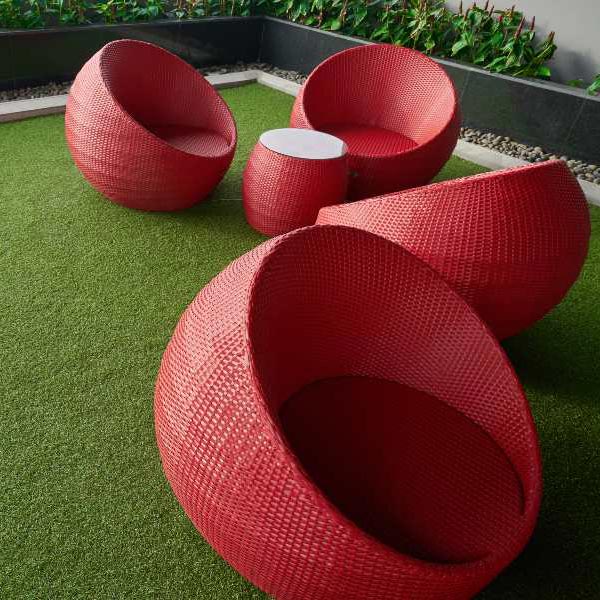 An Artificial Lawn Is the Solution for the Future
The terrible drought in the desert southwest is in the news nearly every day. Concerns about water use extend across every major metropolitan area in this part of the United States. Why wait until we have a severe water crisis with mandatory water rationing when you can switch to a gorgeous artificial lawn today? No matter how hot it gets, or how dry it gets, you can still have that perfect lawn with no irrigation with artificial turf!
No More Nasty Chemicals in Your Yard
Maintaining a grass lawn is a struggle when it comes to using chemicals, including fertilizers, pesticides, and herbicides. No one wants to unnecessarily expose their kids or pets to toxic chemicals, so artificial turf is the perfect solution for a yard for every family. This also means less chemical runoff into the delicate desert ecosystems and habitats that surround our neighborhoods.
Speaking of Kids and Pets…
Not only can you eliminate the need to use toxic chemicals, there are many other reasons to have an artificial lawn for kids and pets. Imagine—no more grass stains on the kids' clothes, or muddy footprints on the carpet. Does anyone in your family suffer from seasonal allergies? A new artificial lawn helps reduce allergies to grasses as well. In fact, no matter what your kids and pets do in the yard, our artificial turf will still look amazing!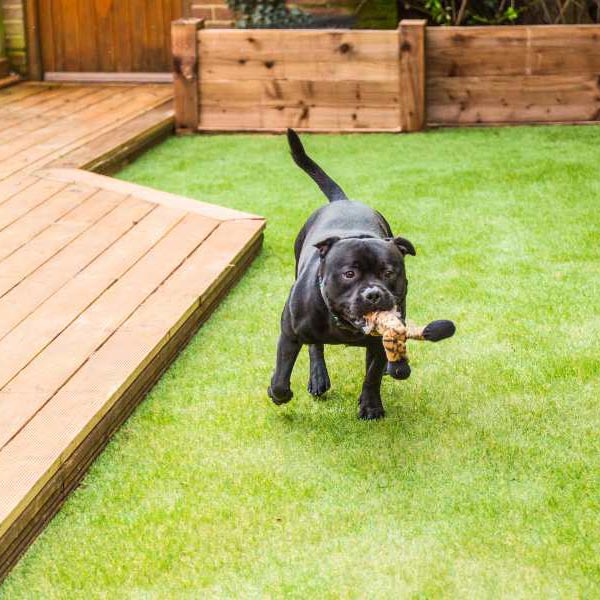 An Artificial Lawn: The Affordable and Time Saving Solution
Artificial turf saves hours of work and hundreds of dollars each month. Since a traditional live grass lawn can require up to a million gallons of water each year, switching to artificial turf saves on your water bill. With no need for mowing, there is no need to spend money on a mower and other tools, or the upkeep and gas for that mower. Since artificial turf requires no fertilizers, pesticides, or herbicides, you are saving money there as well. And what about your time? Switch to an artificial lawn, and spend your day enjoying your yard with your family instead of spending all your valuable time mowing, weeding, watering, and spraying.
Increase the Value of Your Home and Property
Whether it is a new coat of paint on the house or new landscaping, improving "curb appeal" is one of the best ways to increase the value of your home. And a new artificial lawn is one of the best investments you can make to improve that curb appeal! Whether you are looking to sell your home someday, or just keep up with the neighbors, a beautiful artificial lawn is a perfect choice.
Trust the Experts at Las Vegas Artificial Lawns
Whether you are looking for a small putting green or a new lawn for your entire homestead, look to the professionals at Las Vegas Artificial Lawns. We are part of your community, with the goal of sustainably beautifying Las Vegas one yard at a time. We are one of the few artificial grass installation companies in Nevada certified by the Synthetic Turf Council, the governing body for artificial turf companies in the United States.
Contact Us Today!
If you are just in the planning stages or are ready for a new lawn right away, please give us a call today for a free estimate. You can contact us using our online form. We've been in business since 2003, and can help you with everything from an estimate on the cost of materials and installation, to suggestions on a complete redesign. The only thing you will need to do is enjoy your new gorgeous landscaped oasis—we will take care of the rest!
Schedule a Free Design Consultation Today